Contact
Caroline Duignan – 086 830 2900
Team Mentors for 2023,
Caroline Duignan, Colin Dunlevy and James Brereton.
The Under 16 team is for girls born in 2007.
Team training is each Thursday 7.00 to 8.00pm and each Saturday from 5.00 to 6.00pm on the club astro until daylight hours allow us to return to pitches.
Matches this year will be on Sundays at 15.30pm…
All fixtures will be sent to parents/guardians via our WhatsApp group.
---

---
2023 Div 1 League
The league season was finished out with a trip to Commercials and a nail-biting relegation decider. The Faughs girls ran out easy winners in the end to preserve their well deserved Division 1 status. This was a strange league season with the girls playing all their league ties away from home. The highlight was probably their first night out, when they ran the eventual league winners Kilmacud Crokes all the way to the final whistle with Crokes mightily relieved to snatch the game in injury time on a scoreline of 4-10 to 3-10.

---
Team bonding trip to Go Quest was deemed a great success. A group of the girls even managed to get onto the Go Quest leaderboard with the score they achieved on the night.

---
DUBLIN
Freya Lilly, Ciara B and Lucy were all invoved with the Dublin U16 B squad this year. They finished the inter county season on a high with a win against Kilkenny in the shield final. Helen and Hollaí also joined up with the Dublin U15 A squad but unfortunately for Dublin, Hollaí has now had to step away from it as having been picked for the Irish hockey team there simply wasn't enough hours in the day. Helen continues to play with the U15s and has been a prolific scorer for them in 2023.


---
End of Season Shenanigans
The team finished off the 2022 season by taking in a trip to Dundrum to try out a bit of ice skating.
It's safe enough to say that Torville and Dean wouldn't have been left too worried by the standard on show but we'd happily take on the whole cast of Dancing on Ice if they ever fancy making their way to the M50 pitch to try out a real sport…
We even had a couple of Bambi's on Ice
The Mentors showing how it should be done
Pizza Time with a trip to Milano, as all that skating can work up an appetite.
Thankfully there is no video evidence available as it has been alleged that several Christmas carols were murdered on the bus ride back to the clubhouse.
The evening was finished off back in the Faughs bar with a Kris Kindle and a presentation to Richie and Sadhbh for their years of involvement with the 2007 girls.

Sliotars in Their Eyes 2022
Richie's Angels
---
Feile Skills
As each team can only put forward 2 girls for the Feile Skills competition we decided to hold our own so that everybody could see what it's all about. Thanks to the help of several parents, the event ran very smoothly withe some fantastic skills on show and the winning team, Lana, Ellie and Freya Lilly were presented with some trophies from Caroline.

Having finished as Runner Up last year, beaten by the tiniest of margins, Helen was making no mistake this time around. As she was born in 2008 she was able to return to the Dublin Feile Skills competition for a second bite and this time she ran out a conclusive winner. She's pictured here recieving her prize from Dublin Camogie chairman Karl O'Brien.
Feile 2022 – Fundraising Car Wash
---
Champions
After the shortest of time spells, the u14 girls are making a hasty return to Div 1 camogie for 2022. Having been relegated after this year's league campaign, the girls were eager to show that they deserved to be playing at the highest level and set about proving this in the Div 2 Championship. After running up some big scores in the earlier rounds against the likes of Clontarf, Nh Mearnog and Na Fianna things started to get a little tougher in the semis. Nh Brid another former Div 1 team were the opposition at that stage and it was not until the final quarter that the Faughs girls opened out an unassailable lead. The final was away to our closest neighbours Judes, so at least we hadn't far to travel.  Faughs took an early lead which they would maintain throughout. The score line of 7-03 to 1-09 doesn't really reflect the game which was an entertaining contest with every loose ball being hotly contested throughout. The Faughs defence put in a dogged performance which left no easy route to goal for Judes and on the occasions when they did break though, the Faughs keeper was in no mood to allow easy scores. With so many fantastic performances all over the pitch it wouldn't be fair to single out any one of our players as this truly was a team effort. Having accepted the cup and the player of the match trophy the girls then returned to the clubhouse to continue the celebrations as Div 2 Champions.
All Photos courtesy of Mick Quinn www.mqphoto.com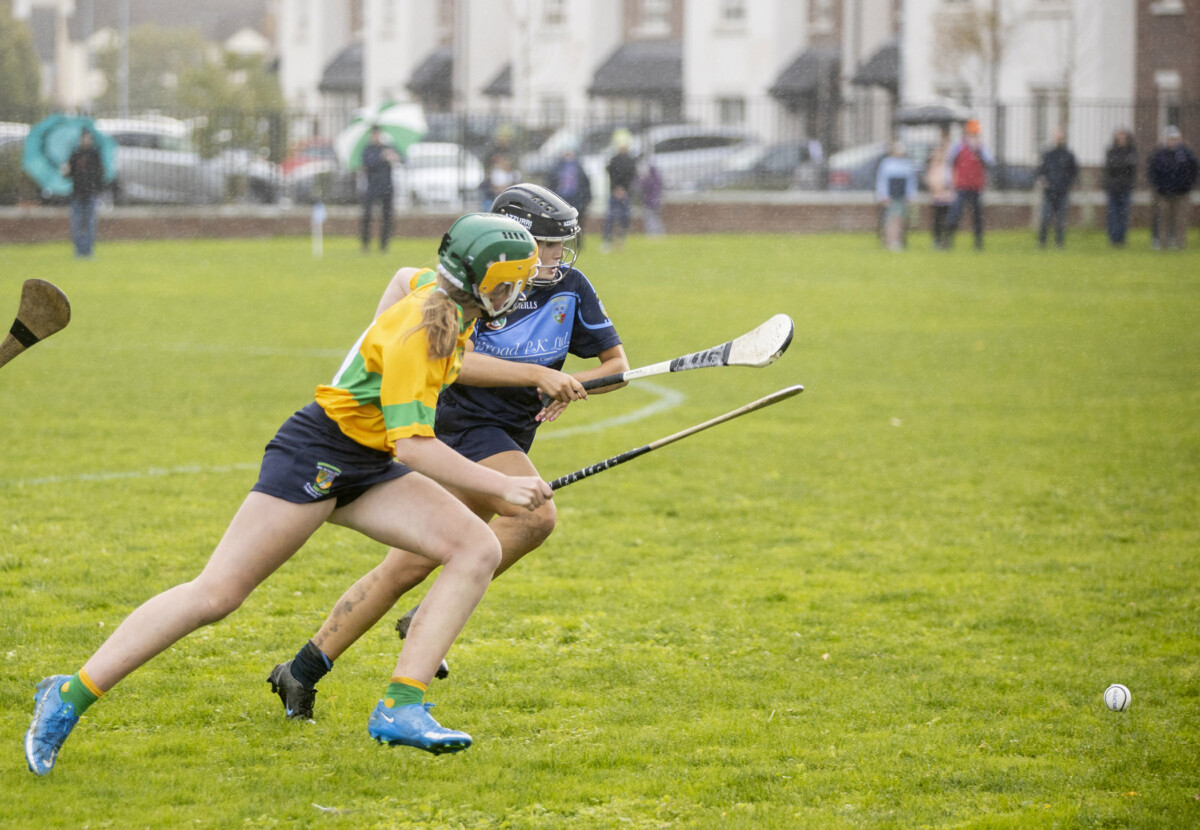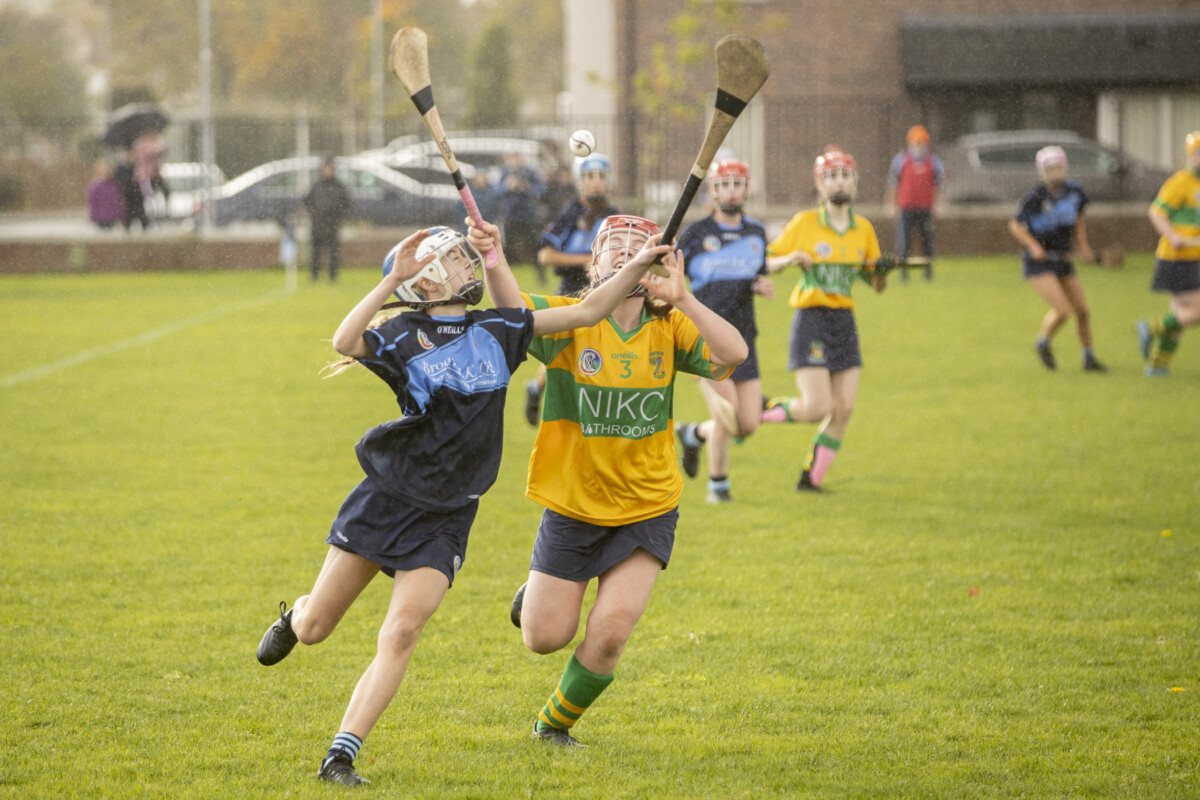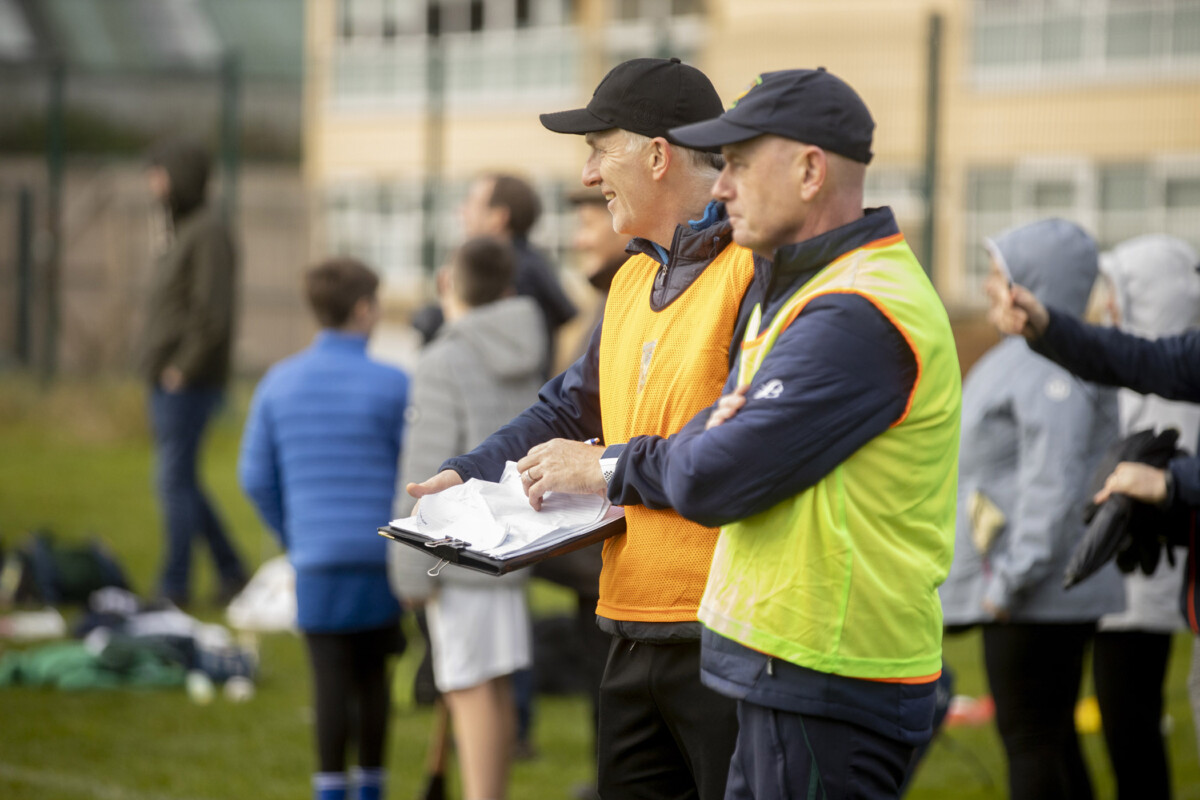 ---
We are very grateful to our current kit sponsors, Niko, suppliers of the highest quality bathroom fixtures and fittings.
---
The u14s took on a tough and determined Naomh Brid side, in the Div 2 championship semifinal. Faughs finished the day on top after an end to end to end encounter that saw the lead change hands throughout. We will now face St Judes in the final on Halloween, looking to make a swift return to Div 1.
Photos courtesy of Mick Quinn
---
Team Nutrition Info
 Only a fool would try to run their car on dodgy watered down fuel. It's no different with an athlete's body, they also require the correct food/fuel to get them through a game with the correct energy levels etc.
---

---
A dominant performance from the 07s girls as they got their D2 championship underway. The opposition were Clontarf and the Faughs girls managed to rack up a 9-04 to 0-01 win on the night.
GDE Error: Error retrieving file - if necessary turn off error checking (404:Not Found)
All photos courtesy of Mick Quinn
---
Faughs v Clontarf
Sept 2021, the game with the dodgy ref
Thanks to Mick Quinn for the photos


















---
Let's get to know your team-mates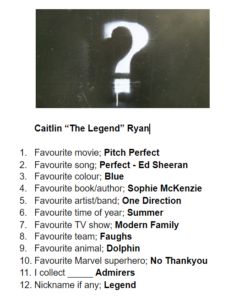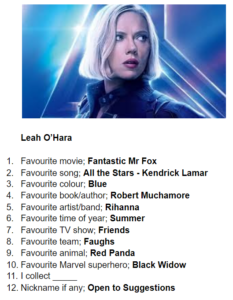 ---
Caitlin, Ciara B, Gabby, Ruby, Lucy, Ailbhe, Helen and Hollaí have all taken part with various Dublin development squads this year. Keep up the hard work at training girls and who knows where it could take you…
---
Bronagh focuses her eyes firmly on the sliotar as she warms up on the sideline.
---
Bloody Sunday 100 years Anniversary
---
              PRACTICE               
Please encourage your daughter to practice at home as often as possible. The difference between kids who are good at sport and those who are not is purely down to how much practice they do, "natural talent" has nothing to do with it !.
Parents can play an extremely important roll by simply asking the girls to demonstrate what they have learned.
---

Action shot of our keeper Zoe, repelling the danger for the Niko team, in a championship game versus Kilmacud Crokes.
---
---
Challenge game against Maynooth, 12-07-2020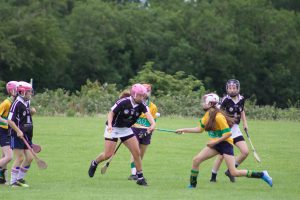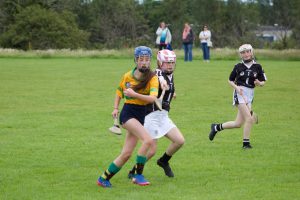 ---
---
The Faughs Celtic u13s, all set to start the 2020 season with a couple of challenge games away to Naomh Olaf's.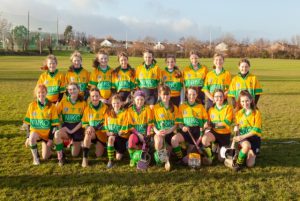 ---
The Golden Rule
You do not grow into a hurl. You wouldn't buy your child a pair of Football boots that were 3 sizes too big so don't do it with their hurl. Small and light is always right.
---
Fingallians U12s Camogie Tournament June 2019
Our U12 Camogie team got to secure their first piece of silverware this weekend and at their first attempt as it happens. The girls were invited to take part in a fabulous little tournament run by Fingallians. Drawn in Group B, the girls first seen off the challenge both St Finnians and St Maurs before then accounting for Maynooth in the semifinal. The final was a re-run of the earlier game with St Maurs as they had managed to get the better of Group A winners Fingallians in the other semi. Again our girls came out on top to keep their 100% record intact and take home the Cup. A great day was had by all and our sincere thanks goes to the Fingallians Club for running such a well organised event.
---
Cumán ná Búnscoil match in Nowlan Park, Kilkenny.
Jullianne, Freya, Caitlín, Ciara, Rebecca and Ava represented Dublin as part of the St Pius, school senior team during the halftime interval at the recent Dubs championship game in Nowlan Park.
---
Wexford Trip 2019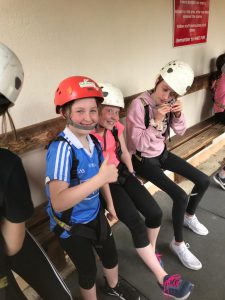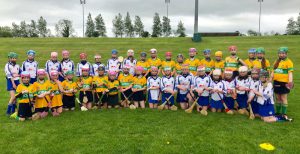 ---
Camán to Croker
Croke Park was finally graced by the Faughs Celtic 2007 girls this weekend. Although even at u12 we had 3 old hands who had already managed to play in Croker with their respective schools as part of last years Cumán Ná Bunscoil finals. The rest of the squad took to the hallowed turf like ducks to water and for quite a few of them you'd get the feeling that this may be just the first of many trips to headquarters.
St Munna's of Westmeath, St Cillian's of Offaly and Sallins from Kildare made up the opposition and none of them are likely to forget the name Faughs in a hurry.
The standard of play from the Faughs girls was exceptional and  it was very rewarding to see all the hard work done at training being put into practise. The girls were a credit to the club with their positive attitude shining through despite the seemingly endless substitutions. Sean O'Gorman did trojan work ensuring that everybody got to share the experience and show off their skills to parents and grandparents alike that were in attendance in great numbers.
---
Some photos of our U12 Blitz, March 30th 2019.
Good Counsel, Naas and Whitehall Colmcille provided the opposition. We had 23 players turned out on the day and we played a total of six games. Lots of encouraging signs on show as the girls are getting more confident in their abilities with each passing month. Next stop is Croke Park on Easter Monday for Cumann to Croker…

---

End of season 2018, Christmas Jumper Run before getting back to the clubhouse to scoff some sweets.
---
A very handy video for any parents that would like to help their daughters to practise at home. DJ Carey explains the fundamental elements of the game and how they should be performed.
---
The U11 Camogie crew were away to enjoy a day in the sunny southeast this weekend. A massive thanks goes out to our fantastic hosts in Craanford Fr O'Regans GAA and Camogie club. We got to take part in a really well organised blitz, involving 3 teams from Faughs, 2 teams from Craanford and another from Ferns St Aidans GAA. There was a feast of camogie served up by all 6 teams involved and it was well worth the admission money.
After being fed and watered by our hosts we then moved on to Kiltennel Riding School for some riding lessons and a bit a bit of horseplay before returning home to the clubhouse for some well earned pizza. The girls were a credit to Faughs both on and off the pitch.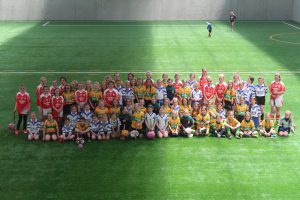 ---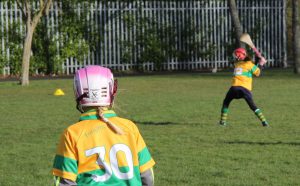 The season opener for 2018 was a trip to Walkinstown to take on Good Counsel. With 2 experimental age-related sides going up against their counterparts from Counsel we managed to come away with 2 wins from 2 on a freezing cold morning. More photos are available by clicking on the link below.
---
---
The team that took part in our challenge match against Naas GAA, June 2017.

---

Just click on the text…
---
Portlaoise GAA ~ Challenge Match 2017
             
---
Team photos December 2016
(Click to enlarge)

---
** A FEW PICS FROM OUR LATEST TRIP TO JUMP ZONE **



---

What a great way to finish up the 2016 season. We more than held our own taking 4 wins from six matches against strong Kilmacud Crokes and Naomh Olaf teams. Olaf's have to be congratulated for their running of this blitz and a big thankyou to them for supplying medals and goodie bags for all the girls.
---
Away Day ~ 2016

We would just like to say a big Thankyou to our hosts, Portlaoise G.A.A. club for putting on an incredible blitz for the girls. A great day was had by all and everything went very smoothly, thanks in no small part to all the parents who came along with us.
---

The three victorious Faughs Celtic teams that took part in this weeks blitz. Going away to face three determined teams from BBSE, the girls came away with a clean sweep, 9 wins from 9 games. Congratulations to all the girls that took part and to their parents for the support from the sidelines.
---
JUMP ZONE
Almost full attention for the Jump Zone instructors as they run through their safety briefing before the girls take over the building…
---
CHRISTMAS PARTY 2015
---