Faughs Celtic Camogie Legends
Published · Updated
Faugh Celtic History Archive
1964 All Ireland Senior Camogie championship winners.
Back row: Dorothy O'Boyle, Ally Hussey, Claire Heffernan, Mary Casey, Una O'Connor, Mary Moran, Allison McGarry and Jean McNally.
Front row: Cora Crowe, Angela Gill, Brid Hanbury (Capt), Mary O'Keeffe, Dervil Dunne and Ethna Leech.
1964 All Ireland Senior Camogie championship Match Reports
1964 All Ireland Senior Camogie championship winners.
Celtic were the inaugural winner of the All-Ireland Senior Club Camogie Championship in 1964.
Celtic won the 1964 Dublin Senior championship defeating Austin Stacks 5-4 to 5-0 in the final at Croke Park.
In the Leinster Club Championship, Celtic defeated St. Ibar's (Wexford) by 7-2 to 1-1 and St. Coleman's (Offaly) 3-6 to Nil.
Celtic travelled to Cork in the All-Ireland Club semi-final and drew with Glen Rovers 4-1 to 3-4 at Ballinlough. Celtic won the replay 5-1 to 4-1 at Parnell Park.
The All-Ireland Final was played in Croke Park. Celtic overcame Deirdre (Antrim) by 5-2 to 1-0.
The final, played on a bitterly cold December day, was an anti-climax after the excitement and tension of the games with Glen Rovers.
The Celtic team in the final was:
No. 1 Ethna Leech, No. 2 Hilda Walsh, No 3 Angela Gill, No.4 Ally Hussey, No. 5 Dervil Dunne, No. 6 Claire Heffernan, No. 7 Mary Casey, No 8 Mary Moran, No. 9 Cora Crowe, No 10 Mary O'Keeffe, No. 11 Brid Hanbury and No. 12 Una O'Connor.
Subs used Kit Kehoe and Alison McGarry
Match Report: Semi-final v. Glen Rovers (Cork)
To the fury of the organizers, Newport failed to travel to Belfast for the other semi-final.
Celtic arrived for their semi-final at Ballinlough to find that no camogie goalposts were available. After some debate, the match went ahead on the full-sized hurling pitch.
Celtic led 4–1 to 0–2 at half time. Glen were inspired by Peggy Dorgan at midfield in the second half, equalised with five minutes to go, and forced the match to a replay.
In the replay, things looked bad for Celtic when Glen Rovers led by four points with ten minutes to go, Una O'Connor retired with a head injury and Celtic substitute Kit Kehoe celebrated her arrival on the field by first-timing the ball in the direction of her own goal. Luckily for Celtic, Ethna Leech was alert and coped with the unexpected shot.
Kit Kehoe then raced to the dropping puck out and doubled on the ball for a goal at the correct end, and followed up by scoring a second with a powerful drive a few minutes later which Deirdre Sutton could not hold and dropped over the line.
They added a point on full-time for three points win.
Match Report: Final v. Deirdre (Antrim)
Celtic led 2-2 at half time against a Deirdre side that was over-dependent on Sue Ward. A great Sue Ward goal from a 30 proved too late to make much difference.
Una O'Connor scored three goals and Mary O'Keeffe two more as Celtic claimed the Jubilee Cup and were allowed to keep it permanently.
Agnes Hourigan wrote in the Irish Press:
The main factor in Dublin's victory was their solid defence which was built around All-Ireland star Alice Hussey who gave a memorable display at centre back never relaxed its grip on Deirdre's attack and was as effective against the wind after the interval as it had proved in the first half.
In addition, Celtic had in Una O'Connor a forward in a class of her own. Though closely marked from the start, she was always the obvious threat to Deirdre's chances, and her first half scores laid the foundations of victory.
May Profile: Una O'Connor
Úna wore the number 12 jersey for Celtic she played in the full forward throughout the 1964 All Ireland campaign. She played full back and full forward for Dublin.
Úna O'Connor was born in Fairview, Dublin in 1938
Úna O'Connor was regarded as one of the greatest players of all-time, she was a member of the Camogie team of the century. She was the first camogie player to win a Caltex award in 1966, and the Gaelic Weekly all-star award winner in 1967
Úna enjoyed much success with Celtic, winning ten Dublin county camogie championship titles in all. She was also one of the key players when the club won the All-Ireland club camogie championship in 1964.
In 1953 Úna won her first All-Ireland medal with Dublin. Although she was only fifteen years old, she showed exceptional talent by scoring three goals in the defeat of Tipperary. After that, O'Connor collected two additional All-Ireland medals in 1954 and 1955.
In 1957 Dublin reached the All-Ireland final once again. However, O'Connor was out of favor with the management and was not in the starting line-up for the game. With Dublin struggling with ten minutes left in the game, O'Connor was brought on and showed her talent once again by scoring the winning goal. Although she was only 19, she had just won her fourth All-Ireland medal. This victory began an amazing run of success that by 1966 saw O'Connor win ten All-Ireland medals in a row. This achievement is unique to O'Connor and one that is unlikely to be ever equaled. In 1963 and 1964 she had the honor of captaining her native county to back-to-back victories.
In 1967 O'Connor appeared in another All-Ireland final. However, Antrim gained revenge on Dublin by beating them in the All-Ireland final replay. In spite of this, she received the Caltex Award for best player of the year, thus becoming the first camogie player to be so honored. In 1975 O'Connor came out of retirement to play in the Leinster championship against Wexford. Once again, she showed her versatility by playing as a full-back, while she previously played as a forward.
In retirement, O'Connor's reputation as one of the greatest players of all time has grown. Her haul of thirteen All-Ireland medals is a record that stands second to her county colleague Kathleen Mills, who heads the honors list with fifteen medals. In 2004 O'Connor was named in the wing-forward position on a special team picked to celebrate the centenary of Cumann Camogaíochta na nGael.
Úna sadly passed away peacefully on March 4th 2020 surrounded her family in Marino Dublin.

May Profile: Brid Hanbury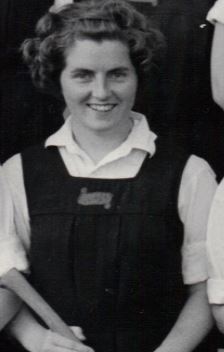 Brid wore the number 11 jersey for Celtic she played left wing forward throughout the 1964 All Ireland campaign.
Brid Hanbury captained the team and drove them forward.
Brid was a great inspiration on and off the pitch she drove the team on and proudly lifted the Jubilee Cup after the final in Croke Park.
Brids half time talks in the semi final and the replay of the semi final is what drove on a very tired team to keep going and claim victory.

May Profile: Mary O'Keeffe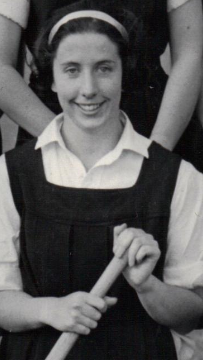 Mary O'Keeffe wore the number 10 jersey for Celtic she played corner forward throughout the 1964 All Ireland campaign.
Mary was a very talented and intelligent forward she was very skilled and in turn was responsible for many scores for her beloved Celtic Camogie.
Mary was one of the hardest workers on the team and it paid off in the final because her hard work and skill bagged her two goals and a point in the final against Deirdre Camogie team.
Mary O'Keeffe proudly wore her club colours for many years until she hung up her boots in the 1970's.

April Profile: Cora Crowe
Cora Crowe wore the number 9 jersey for Celtic she played Right wing forward throughout the 1964 All Ireland campaign.
Cora sometimes wore the number 11 she was a versatile player who could slot into any position.
Cora was described by her team mates as being a very solid and reliable player and she gave great service to Celtic Camogie.
Cora worked well alongside her teammate Úna O'Connor in the final, Cora sent Úna some very accurate passes that Úna finished to the goal to seal the win.
March Profile: Mary Moran
Mary Moran wore the number 8 jersey for Celtic she played midfield throughout the 1964 All Ireland campaign.
Mary went on to be one of the most accomplished members of the Celtic Camogie team she dedicated so much of her time to promote the game of Camogie and develop the sport.
Mary was born in Limerick and moved to Cork at the age of 11, she attended ST. Aloysius school where she was introduced to the game of Camogie for the first time.
Mary won Cork Colleges senior and junior championship medals with St Aloysius and played with Cork colleges against Dublin. She played Ashbourne Cup with UCC and won Cork senior and junior championship medals with Old Aloysius Camogie Club.
On being appointed to AIB, Enniscorthy she played with Kilcarry and won a Carlow County Championship medal. On being appointed to AIB, Dame St, she joined Dublin camogie side Celtic, winning Dublin senior league and championship medals.
She also won an All-Ireland medal and Munster senior championship medals for her adopted county of Cork.
Mary was also a very successful coach, she trained Cork to two All-Ireland titles 1972 and 1973, an All-Ireland Junior (two in the same afternoon), and two All-Ireland Minor in 1975 and 1976. She became the first national camogie coach in 1976.
Mary chaired Cork County Camogie Board for ten years, 1968–77, and was President of Cork Camogie Board President of Cork County Board for five years, 1993–97. She was chairperson of Munster Camogie Council for five years, 2002–06, secretary of Munster Colleges Council and secretary of All-Ireland Colleges Council for 32 years, 1969–2001, and trustee of the Camogie Association, 2006–2010.
Mary went on to write many books, She is the author of Camogie Champions (1997), Gymfrocks and Headbands (1997) (History of Munster Colleges), A resounding Success (1998) (History of All-Ireland Colleges), Cork's Camogie Story (2000) and Munster's Camogie Story (2004). Her authoritative national history of the sport of camogie, A Game of Our Own: The History of Camogie, was published in 2011.
In 1978 with Ann Carroll she wrote the first camogie coaching book Camogie and followed with a second one, The Coach in Action
February Profile: Mary Casey
Mary Casey wore the number 7 jersey for Celtic she played mid field throughout the 1964 All Ireland campaign.
Mary was a fine athlete and very skilful on the ball, she was an exceptional midfielder she could both attack and defend at the same time.
She had strength speed and endurance which made her an asset on the pitch she supplied a lot of ball into her half and full forward lines.
Marys brother Bill Casey was considered one of the all-time great Dublin backs, in 1963 he won and All Ireland football medal with Dublin and was also very accomplished in basketball and hand ball.
January Profile: Claire Heffernan
Claire Heffernan wore the number 6 jersey for Celtic she played mid field and defence throughout the 1964 All Ireland campaign.
Claire was born in Dublin and lived in Marino she played Camogie in school and then went on to play for Celtic.
Claire did not come from a GAA back round, but she was very dedicated to her sport and was also inspired by her brother Kevin who excelled at both hurling and Gaelic football.
Claire's brother Kevin Heffernan was considered one of the greatest Gaelic footballers of all time he had a very successful career with St. Vincent's and he also went on to Manage Dublin football for many years.
December Profile: Dervil Dunne
Dervil Dunne played at left wing back for Celtic during the 1964 All Ireland campaign wearing the number 5 jersey.
Dervil Dunne was a tenacious wing back who was rarely beaten.
She won most ball that came her way and rarely let her player score.
She was a great asset to the Celtic Camogie team and played with them for many years before retiring.
November Profile: Angela Gill and Hilda Walsh
Hilda Walsh wore the number 2 jersey for Celtic she was a native of Wicklow and later moved to Dublin.
Angela Gill wore the Number 3 jersey for Celtic Camogie and was a Dublin native.
Angela was the daughter of Mick Gill who won All Ireland medals with Dublin and Galway he was a very talented player and Angela proudly followed in his footsteps.
Angela played alongside team mate Hilda Walsh a native of Wicklow, who wore the number 2 jersey for Celtic in the 1964 All Ireland campaign for Celtic.
They formed a solid full back line and repelled attack after attack with their strength added to their superb defending skills.
In the final they held the opposition to 1 goal with their hard word and speed at clearing the ball.
September Profile: Ethna Leech
Ethna wore the No. 1 jersey for Celtic Camogie throughout the 1964 All Ireland campaign.
Dublin / Celtic Camogie goalkeeper
Ethna wore the No. 1 jersey for Celtic Camogie throughout the 1964 All Ireland campaign.
Ethna was a very gifted Goalkeeper protected her goal well and was exceptionally good at communicating with her teammates and reading the opposition.
Ethna was described as always being sound in goal.
Ethna was also the regular Dublin Goalkeeper winning eight All Ireland medals.
While playing for Dublin Ethna was coached by the well-known Cork born Nell McCarthy.
Ethna played for Dublin alongside Camogie legends Kathleen Mills and Kathleen Cody, she also played alongside some of her Celtic team mates Uná O'Connor, Eileen Duffy and Ally Hussey.
Teamwork, Skill and Confidence were the hallmarks of these great Dublin sides.
From 1949 until 1969 Dublin won eighteen out of twenty All Ireland championships, despite reaching numerous finals they would have to wait until 1984 to secure their next and most recent All Ireland title.
August Profile: Eileen Duffy O'Mahony
Eileen was a very talented goalkeeper she played for Celtic Camogie and won five Dublin county championships with the club.
Eileen also played for Dublin Camogie from 1949-1957, and won 8 All Ireland medals.
In 1957 her final year with Dublin Camogie she captained the team while winning her final All Ireland medal.
Eileen was selected as Sports Star of the year in 1951 and 1957.
In 2004 Eileen was also chosen as Goalkeeper on The Camogie team of the Century.
It was said of Duffy that she was quick to react between the posts, she was sure and confident, and had a great understanding with her backs.
Her lengthy clearance and long puck outs were other features of her game.
Although not part of the 1964 Celtic team that won the All Ireland, she was very active in supporting and guiding the team to victory, with her knowledge and experience of the game.
Eileen made a return to Celtic Camogie in the mid 70's to play with her beloved club.
Eileen passed away recently and will be fondly remembered by Faughs Celtic Camogie club and Dublin Camogie.