Faughs Main Pitch Development
23rd June
Pitch is formed, cross pitch drainage 80% complete. Next stage after this will be surface treatment, sand mix & then reseeding. The first picture is new Goalkeeper view from top end. No longer looking down a steep hill!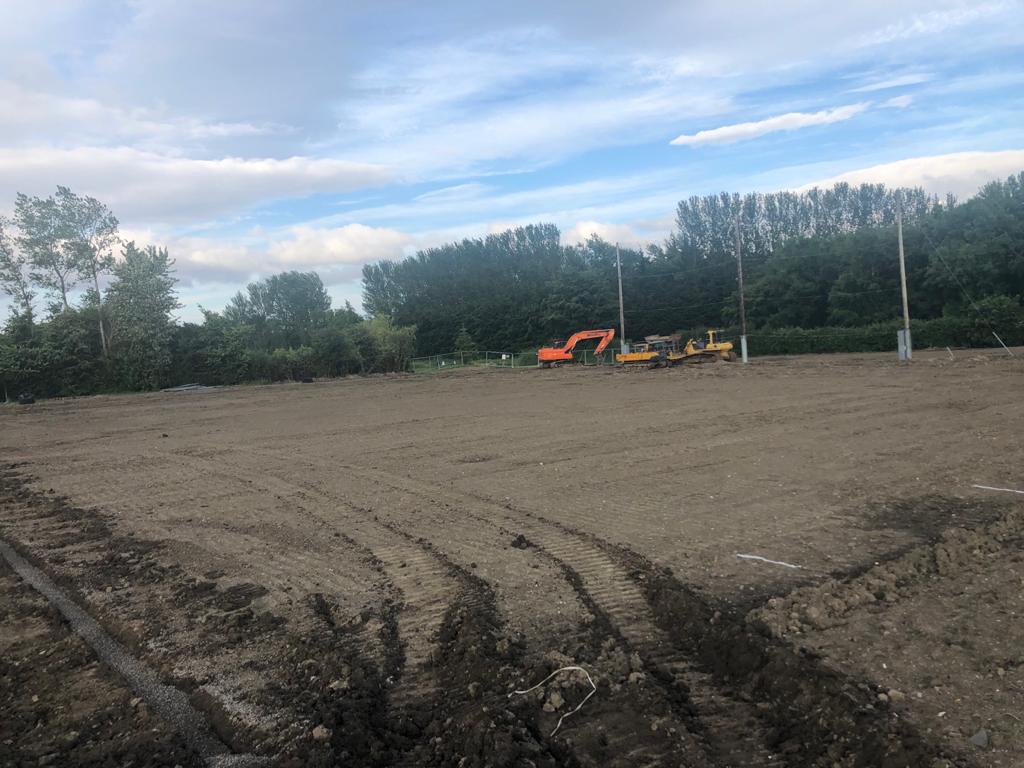 24th May
Contractors are back making progress now on the Tymon main pitch contract. Surface in levelled & settled, footpath realigned, & the drainage works are underway – so we are in a good place to see great progress over the Summer. We are hopeful that progress made will continue, to allow reseeding in September this year.
On a separate project, we received planning permission for ballstop nets on Osprey, a Contractor is now appointed & these new Osprey nets should be in place by the end of June.